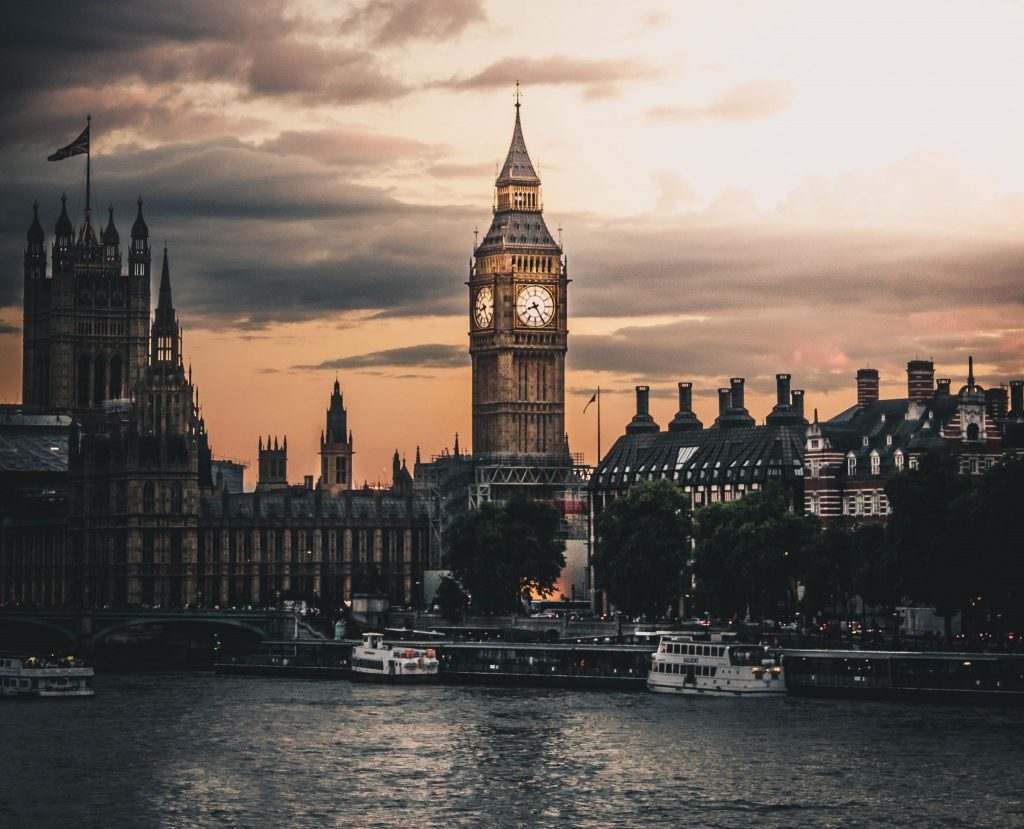 From old to new
The saying associated with crisis, "from disaster, opportunity", may not have been apparent to most Londoners in 1666 when the Great Fire devasted the city. It was to Nicholas Barbon though.
An economist and property developer, Barbon created the first insurance policy against the risk of fire, cementing London as the world's leading city for insurance.
Over 350 years later, London remains the place for financial innovation, so it is not surprising to find the future pathway for insurance emerging here. That pathway is InsurTech; the fusion of big data and hard technology with the ever present need to cover against risk.
Key Take-Aways
The Insurance market size in 2019 was $5,939 billion and is expected to decline to $5,807 billion in 2020 due to the global economic slowdown caused by the Covid 19 pandemic.
Global InsurTech market revenue was valued at $5.48 billion in 2019, and at the time was estimated to grow to $10.1 billion by 2025.
Customers seek instant personalised insurance solutions at lower cost on a usage basis instead of fixed contracts providing cover they do not need. This change in social trend has put insurtech start-ups in the spotlight.
The Insurance industry is on the verge of disruption from Artificial Intelligence, Machine Learning and API integration of data through third party service providers.
InsurTech startup's address the existing insurance customers pain points that they have with traditional incumbent insurers. They do this by utilising and aggregating data across the insurance customer value chain which include product development, marketing and communication, sales, fraud detection, underwriting, customer support and claims.
InsurTech will become part of your life: Why InsurTech is the future
InsurTech takes developments in information technology (both software and hardware) and applies it to the need for insurance.
Insurance is a financial bond that mitigates or hedges against the risk of uncertain loss. Its need has never gone away and will not do so in the future. Insurtech is a new development in an industry that is seeking to give better value products to its customers.
The explosion of big data is driving innovation in the insurance industry. Behind that need for better value products is data. Insurance has always generated data – lots of it.
It survives on the collection, analysis and application of data to provide customers with truly bespoke products that meets their risk needs. Of course, with all custom products, tailoring being a great example, the cost can go up the more personalised it becomes.
InsurTech seeks to bridge that cost gap giving a bespoke product in a mass market without it becoming too costly to the supplier as well as the consumer.
It builds on the modern data infrastructure to create an insurance value chain. Startups in insurtech take an innovative approach to gathering data and building solution stacks for companies, insurers and re-insurers to act in a more decisive and quantifiable manner. They can then roll a platform out to customers who can use the technology to create their own product.
Startups along with investment in insurance related technologies will only accelerate due to Covid 19 and the big push towards digitalisation seen across society.
InsurTech will become a key part of the financial system infrastructure
Insurance plays a key component in stabilising global economies, by mitigating risks and promoting steady income flows into economies.
It also acts as an investor itself to generate income to meet future liabilities. Hence it becomes important for companies to become more efficient at this process. Insurtech development will allow insurance companies to reduce waste through poor decision and inappropriate products to customers. Because insurance is global, this means worldwide savings may be possible from insurtech.
InsurTech will appear across all strata of society
Insurers are community builders by creating solidarity between people, sharing risks and redistributing income.
Insurance promotes socioeconomic good, by mitigating liability in society to ensure society feels protected for example through car insurance, workers compensation for illness and Injury in essence acting as a rainy-day fund. Insurance also sustains the supply chain by offering business interruption and contingent business interruption coverages to soften the financial impacts from disruptive events in the supply chain.
InsurTech has potential to play a role in all these aspects. The implication here is that because insurance is not limited to one socioeconomic sphere neither will InsurTech: it will not be bottled up as a specialised IT area.
Helping innovation in other areas
Insurance has supported each different industrial revolution by offering risk transfer and risk analysis services that enable innovators to have the financial safety net they need to pioneer new ways of doing things.
The insurance needs of innovators are often highly personal and specific so having a mechanism to deliver low-cost insurance to them, will be met with immense demand.
Consumer need for instant and usage-based insurance (pay as you go)
The length of time required to process data in the past meant that insurance contracts by their nature had to be long.
Only the most expensive bespoke insurance could run for a short time. Consumer behavior is altering and there now is a mass need for shorter insurance contracts; holiday insurance is a pioneer here.
It is anticipated that consumers will want shorter policies for some things and instant insurance policies (a spur of the moment trip for example) for other.
All this is driven by technological innovation allowing big data processing and means insurance companies will need to anticipate and respond to their needs more efficiently. Personalised needs driven on the fly is an exact fit for InsurTech applications.
Successful InsurTech Companies
Lemonade, is a successful insurtech which launched in September 2016. It provides home and rental insurance instantly at low-cost prices whilst also being an advocate of social good. Lemonade revenue model consists of flat low-cost fees and any unclaimed monies are given to good social causes, making it a social impact company. It also uses Artificial Intelligence and utilises research in psychology and behavioral economics.
Clearcover, provides car insurance using technology to simplify the insurance process, making it more affordable than ever. With clearcover you can get insurance in a few minutes through a mobile app.
Psyomics, transforming mental health through digital diagnosis and providing a comprehensive assessment of an individuals mental wellbeing. They have also developed primary software called Censeo, a unique digital diagnostic platform that combines technology with clinical expertise to mirror a full psychiatric assessment.
The drive of insurtech to creating real time insurance is something that would amaze Nicholas Barbon. It was not until 1681, 15 years later, that he and his colleagues established London's first insurance company "the Insurance Office for Houses" by the Royal Exchange. Insurtech shows you don't need a great fire to change things, just sparks of imagination and innovation.
Sonya Kapur
Economist and founder of Pangea Ultima
If you enjoyed this article, please forward the link to your colleagues